There are a few security tips you can employ to prevent becoming a victim at tax time, so say the National Cybersecurity Alliance and the Identity Theft Resource Center.
Tax time is prime time for criminals to prey on unsuspecting victims just trying to do their taxes. Some things to watch for: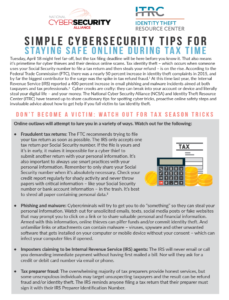 Phishing and Malware
Imposters claiming to be Internal Revenue Agents
Public WiFi hotspots
For their complete list, click here.